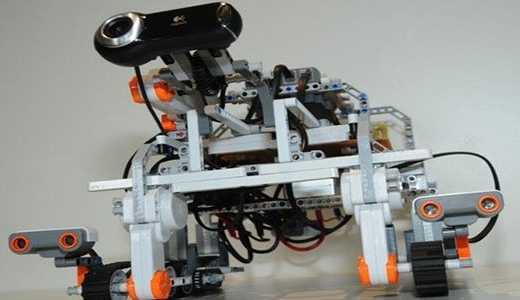 This month-to-month program offers an opportunity for students to learn teamwork, engineering skills, programming, problem solving, and critical thinking skills while having fun building robots.  We organize the kids into small groups based on age and experience. After they have completed the training robot, each group chooses the challenges they wish to pursue. They will engage in other related activities to build teamwork and allow them to interact outside of their immediate groups.
Middle Robotics (Ages 8 to 13) Thursdays 6:15 to 7:45 PM
Club members use LEGO® MINDSTORMS® and other robotics tools to build robots and machines, program them to perform specific tasks, troubleshoot problems, and refine their strategies to address practical challenges.
Beginners will start with the basics using tutorials to learn sound construction methods, programming and become familiar with the various components of the MINDSTORMS system. Once they have mastered the essential concepts, they'll discover increasingly sophisticated designs by building robots to compete in several project-oriented tasks, each designed to improve their programming and engineering skills.
Messiah Lutheran Church is located at 14920 Hutchison Road, Tampa, FL 33625. On Hutchison, it's about 1 block north of Ehrlich Road or about 1/2 mile south of the Hutchison Road exit on the Veterans. We are in classroom 1. The entrance faces Hutchison Road directly on the parking lot at the front of the church.